SFO Limousine one of the best limo and car service company offeres Napa valley limo service since 1991. Mr. Lee Datrice owns and operated this limousine company. He brought up and grow as the city does.
We know each and every corner of Napa & Sonoma valley like no one else. There are around over 600 Wineries and so many restaurants open in the Napa and Sonoma Valley, We help you to choose the best one with flavorful wines and delicious food.
Let us (limo service Napa valley) make your Napa wine tour perfect so you enjoy every single moment.
Along with our Napa Limousine Tours offer the best quality luxurious limo and well-mannered experienced chauffeurs.
There are many limo and car service companies that offer transportation throughout Napa Valley. There are many things you may be unsure about when it comes down to choosing a napa valley car service that will transport you around Napa Valley. You expect quality, efficiency, and reliability from any  Napa limo or car service napa valley company. Hire us and we will make your wineries tour memorable.
SFO Limousine Service Offers the Finest Napa Valley Wine Tours – Enjoy Wine, Limo & Food
Napa Limousine Service strives to provide the highest quality services, which are both satisfying and entertaining. SFO Limo is a partner with many of the Napa Valley wineries to provide a unique, fun experience for visitors. Limo Service Napa offers many benefits that you will enjoy.
Over the years, we have developed strong relationships with wineries, winemakers, wine makers, owners, and staff at tasting rooms. We have a tendency to secure special treatment for clients who are accompanied by us. This includes personal attention, private pouring, vintages or waivers of tasting fees. This gives you the comfort that people feel when they are with friends.
Our beloved photography is a part of all our Napa Valley tours. We capture the beauty of the landscape as well as the nuances of the wineries. To create a beautiful album you can share with your friends, we will send you a file with photos from the tour.
Our brand is built around the Limousine's exceptional functionality, comfort, and progressive cool design. You can expect outstanding Napa Limo Tours. It's the perfect vehicle to take small groups on tours and has all the modern amenities you need to enjoy Napa Wine Valley at its best. There's no reason not to take advantage of the limo's many benefits.
Wine Knowledge and Education Experts
We like to give as much information as possible during your tour. However, we prefer keeping it light-hearted, approachable, and unintimidating as possible. Our guides and drivers are well-informed about the wine industry, and highly interactive.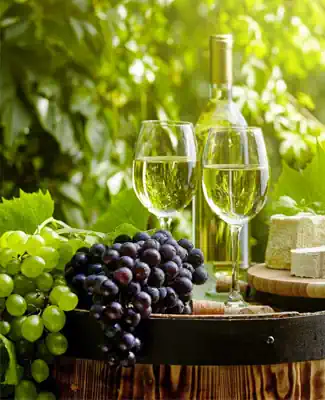 We make sure to talk with you about your preferences, so that we can tailor your tour to meet your needs. To ensure that you are getting to the right places and the right wines for your preferences, we do a thorough job in personal profiling. Every tour is unique and individual to you.
Napa Valley Limo Wine Tours
Napa Valley is home to many beautiful wineries and vineyards that offer unique tasting experiences. The Napa Valley region offers many places to visit. It can be overwhelming to choose from so many options when planning a vacation. SFO Limousine offers all-inclusive guided limousine tours that take you to Napa Valley. Our Limo Napa Wine Tours will take you to the best wineries in the area. Do not waste time trying to drive it yourself and get lost in the mountains looking for your destination. Let us show you the way instead! Relax, enjoy a glass of Napa Valley wine, and take a ride in one of our luxurious limousines. We offer Napa Valley limousine wine tours that take you to the most popular regions in Napa Valley, as well as other areas. These are just a few of the places you can visit when you book with us: